How to Integrate Excel with Other Applications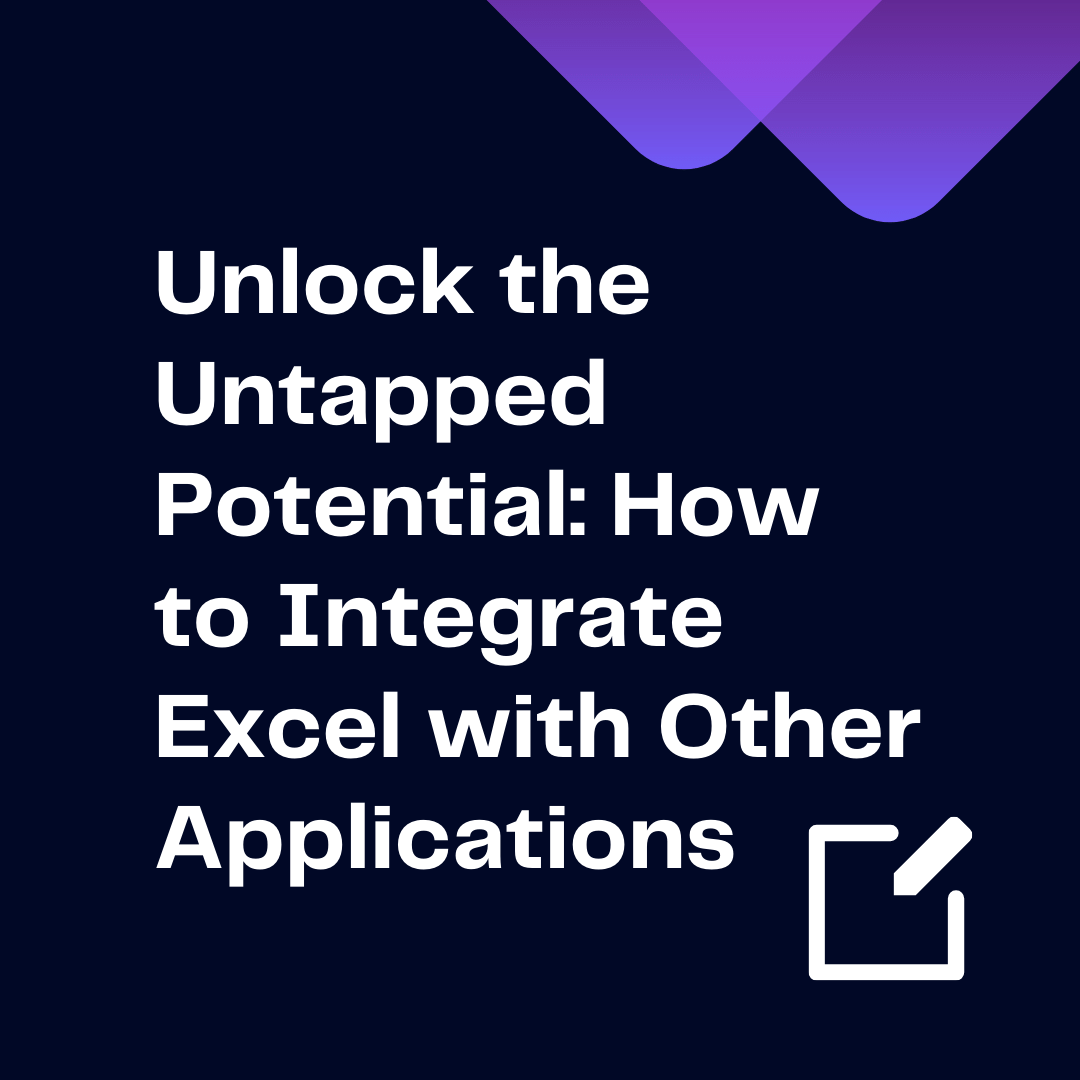 The world of business is constantly changing, and technology is evolving at an ever-increasing rate. Excel is one of the most popular and powerful software programs used in the business world today. Use it to store, analyze, and report on data. However, it can be difficult to keep up with the ever-changing needs of businesses. Many businesses are now turning to integrate Excel with other applications in order to maximize their productivity.
In today's world, it is essential for businesses to stay on top of their game and make sure they are utilizing the latest technologies. By integrating Excel with other applications, businesses are able to unlock the untapped potential of Excel and increase their efficiency and productivity.
How to integrate Excel with other applications
1. Use Excel as a Data Source
Use Excel as a source of data for other applications. For example, you can use Excel to connect to a database, create charts or graphs, or even create reports. This can be a great way to get the most out of your data and eliminate the need for manual data entry.
2. Use Excel to Automate Tasks
Automate tasks with Excel that would otherwise require manual input. This can include creating macros, linking spreadsheets, or even creating customized reports. Automating tasks can save businesses time and money while increasing accuracy and efficiency.
3. Use Excel to Create Dashboards
Dashboards are a great way to visualize data and analyze trends. By integrating Excel with other applications, businesses can create dashboards that can show them key insights into their data. This can help businesses make better decisions and keep track of how their business is performing.
4. Integrate Excel with Cloud Applications
Cloud applications are becoming increasingly popular with businesses for storing data and collaborating with teams. Integrate Excel with cloud applications such as Google Sheets, Microsoft Office 365, or even Salesforce. This can make it easier for teams to collaborate, store data, and access information from anywhere.
Integrate Excel with Other Business Applications
You integrate Excel with other business applications such as accounting, customer relationship management (CRM), or project management software. This can help businesses streamline their processes and improve their workflow. Integrating Excel with other applications can help businesses unlock the untapped potential of Excel and maximize their efficiency and productivity. By utilizing the tips above, businesses can make the most out of their data and get more out of their business. With the right integration, businesses can stay ahead of the curve and ensure they are taking advantage of the latest technologies to succeed.
Here are some of the most popular applications that are used to integrate with Excel. Microsoft Power BI is a powerful business intelligence platform you can use to create interactive reports and dashboards. Connect Excel to provide visualizations and insights into your data. Google Sheets is a cloud-based spreadsheet application that you can use to collaborate with other users on the same spreadsheet. Finally, Zapier is a popular workflow automation tool you can use to connect different applications and services.
Conclusion
The benefits of integrating Excel with other applications are numerous. For example, integrating Excel with Power BI can allow users to create visualizations and dashboards from their data, making it easier to spot trends and outliers. Additionally, integrating Excel with Google Sheets can enable users to collaborate on the same spreadsheet in real-time, eliminating the need for multiple copies of the same document. Finally, integrating Excel with Zapier can automate various tasks, such as creating a new spreadsheet whenever a certain event occurs.
Excel opportunities are almost endless our team can assure you that. Interested in more Excel Tips? Take a look at our blog. We're regularly posting valuable tips on our social media Twitter and Linkedin.